Families, schools, governments, and societies; any time and any place people live and work together they develop a system of rules and procedures to make sure individuals know what is expected of them and of others. This handbook is intended as a guide to acquaint students and parents with the policies and procedures of Prairieview-Ogden Community Consolidated School D...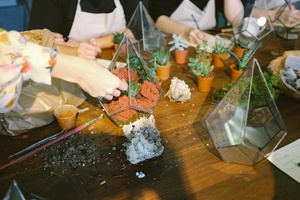 Lunch and Milk FeesThe Board also determines the prices of student and adult lunches in the hot lunch program, and for theprice of milk by the carton. Currently, student lunches (which include 1 carton of milk) are $2.65 perday; adults, $3.00 per day. Milk is $0.35 per carton.Lunches are paid for in the morning before school starts, preferably at the beginning of the w...
Parents and PVO teachers/staff: Thank you so much for all of the support that you have shown our students in getting ready for the 5k/ 1K (for the small kiddos) to support the Muscular Dystrophy Association. Lindsey and I are very excited and terrified to be running our first marathon on October 9th to support people living in our community with muscular dystro...